Want a Floyd with the Hollow Point intonation system? Just ask.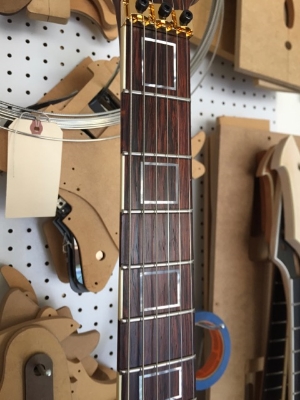 Tortoiseshell binding with ivoroid binding at position markers. This option is only available when a dark binding is the dominant color (it messes with your mind if it's the other way around).
Matching rosewood veneers on the front and back of headstock, as well as the truss rod cover. AND a satin finish on the back of the neck only. Want it? Just ask.
Aero headstock with matching koa veneer and truss rod cover. If you're going with a matching veneer on the headstock and want the truss rod cover to match, just ask.
Slash variant inlays (two sets of three slashes at the 12th fret instead of two sets of two slashes)